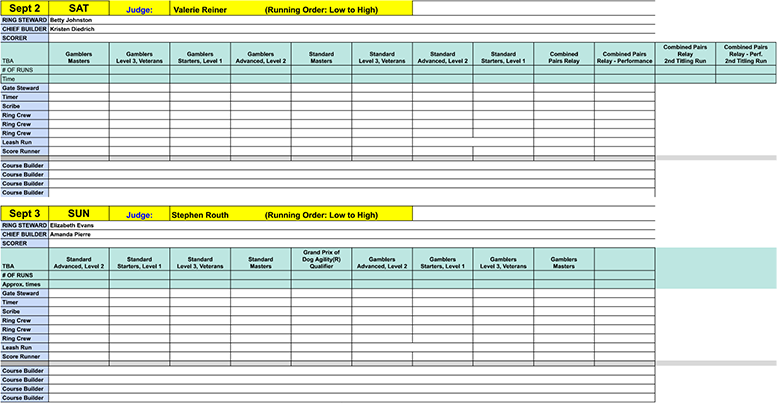 It takes many people to have a successful trial:
Handlers with their dogs
Judges
Course Builders
Ring Managers
Ring Crew, Scribes, Gate Stewards
Trial Secretary
and so many more.
Most of our workers are volunteers. That means we need YOU to volunteer so we can finish are a reasonable time each day.
​Our worker schedule is available to sign up before the trial. signup to work by clicking this link